Diversity Management
Tue 18 August 2020, 19:30

-

22:00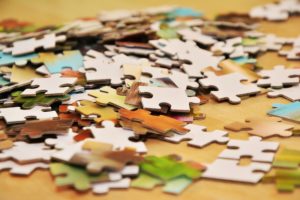 Diversity has increasingly been an attention-grabbing topic, especially in multicultural societies as a result of various flows of migration from different countries and cultures for long years. The concept has also been promoted by many public and private institutions. Not only to create inclusive spaces for people with different attributes but also to be able to increase the funds and visibility. Whereas the scientific literature and policymakers tell that the management of cultural diversity enhances the organisations' performances and profits, some researches show that organisations are far from having concrete diversity policies and strategies. The situation in the non-profit sector is much more ambiguous. However, the increasing diversity depending upon the constant migration, especially in the large cities, enforce to ask the non-profit voluntary organisations the question of how to manage 'diversity'.
Thus, as a master student in Anthropology and Development Studies at Radboud University, Ceren Tunali tried to reply to this question and explore more about the perceptions of non-profit voluntary organisations towards the 'diversity' by conducting a research project on this issue. On the evening of 18th August, she will be presenting a short policy recommendation obtained as a result of this research. Join us to discuss and share your insights on the question of how to manage and enhance diversity in non-profit organisations!
Program
19:30 Welcome, introduction and presentation of the research
19:45 Presentation of the Policy Brief and Q&A
20:15 Discussion within groups
Why do we need to manage 'diversity'?
How do we manage diversities within our organisations?
What kind of challenges do we encounter while managing diversity and how do we overcome these challenges?
What do we expect from a well managed diversity? What are the dreams?
21:45 Final remarks
22:00 End