Do you want to participate in a dialogue table? Do you like a good conversation about essential matters? Do you want to share experiences, dreams and perspectives? View the upcoming tables, dialogue agenda or dialogue map and register for a dialogue meeting. You are very welcome.
Upcoming Events

List of Events
A meeting place for people with a passion for dialogue, those who want to enter into a dialogue with each other under the guidance of expert facilitators, and those who want to facilitate a dialogue themselves, try out an idea or new theme, or simply want to join in.
Find out more »
+ Export Events
At the table
By participating in a dialogue you experience what a good conversation can do. Under the guidance of a trained dialogue counselor you share experiences, dreams and possibilities with 6 to 8 others. By talking to each other we get to know each other. And we find out what we find important in our city, in our neighborhood, our organization in our daily lives. That way we can live and work together better.
Belonging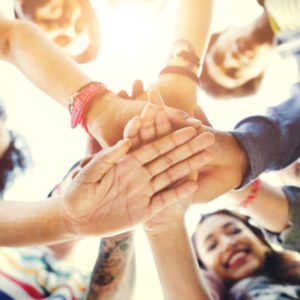 In Utrecht we organize dialogue tables throughout the year. This year the central theme is 'Belonging'. In the national week of the dialogue, we celebrate the dialogue throughout the Netherlands and people start talking to each other in all sorts of places. Find a dialogue table in the overview of  upcoming tables, Upcoming trainings and the complete agenda  and participate. Participation is free and experience is not required.