Online Dialogue House: Between Hope and Fear
Tue 14 April 2020, 19:00

-

21:30
Due to the Coronavirus outbreak, we're hosting our dialogues online for the next several weeks. This does take some getting used to, but it is absolutely not difficult at all! We use the platform Zoom, which is easy to download! Join us and register. You will receive a link to log in prior to the event. Any questions? Get in touch with us!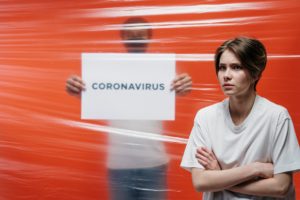 On Tuesday the 14th of April from 19.00 till 21.30 hours we will talk online about the confusing time we are living at the moment. At first the Coronavirus was a problem on the other side of the world, suddenly it shook Europe and our lives. This brings a lot of uncertainty about many aspects of our lives.
Between hope and fear
The Coronavirus brings uncertainty about our health, work and education and the consequences in the long run. How do you deal with this uncertainty? What do the restrictions in daily life mean to you? Are you feeling down or do you see any bright light? Do you feel resistance, fear, pride, love, amazement, energy, trust or anger? Together we explore what this uncertain time does to you. And how would you like it to be. What makes you happy right now and would you like more of it? Which steps can you take to bring that dream a little closer.
Program:
19.00 Login and welcome in Zoom
19.30 Welcome and inspiration on the theme
19.45 Dialogue in groups of 6-8 people
21.15 Harvest and end of dialogue
What is a dialogue?
A dialogue is a conversation, where people talk to each other about things that concern them. Characteristics of such a dialogue is that you listen attentively to each other's personal experiences, investigate together what it actually means and by talking you seek a deeper insight. This way of conducting a conversation takes place in small groups of 6 to a maximum of 8 participants.
Read here more about what a dialogue is >>>
Online Dialogue: how does it work?
Sign up for the event using the red button. You will receive an automatic confirmation in your mailbox.
On the day of the event you will receive a login link for the event and possibly a login code at your email address. By clicking on that link you will get access to the space on the internet where the event takes place.
Read more about the use of Zoom here >>>