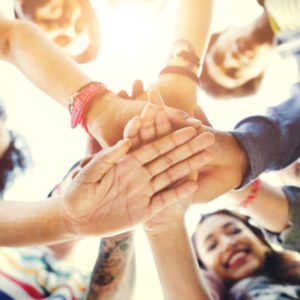 The annual theme for 2020 is Belonging: an open invitation to you! With whom do you feel connected and who do you want to get to know? When do you experience that you belong and what makes this possible? What are the places you visit and the themes that touch you? Which communities or groups do you feel at home with? Do you dare to make contact with someone who is different than you? Can you be open to the other, but also remain true to yourself? What would you like to belong to and what do you want to do for that?
Broaden your view, be curious and join a dialogue!

Being yourself with others
People are social beings; we want to be ourselves and belong to something. This is a basic need that is present in every one of us. Just like food and the safety of a roof over your head, we cannot do without contact and relationships with others. Being ourselves with others gives a feeling of connection and of really belonging.

Our bubbles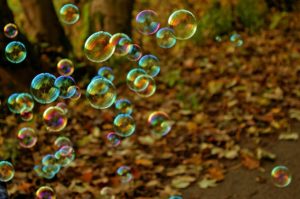 We move in different 'bubbles' and have different roles to play: within our family and relatives, with friends and acquaintances, at work, in our activities and hobbies, in common interests, motivations and motivations. Our roots and the community we are part of influence how we look at life and the world and where our paths intersect.
Where are your roots and what is your foundation? Where do you belong, or where would you like to belong? Are there places where you feel left out and what makes it that way? Do you ever dare to step outside your bubble? What do you need for that?
Discover the other!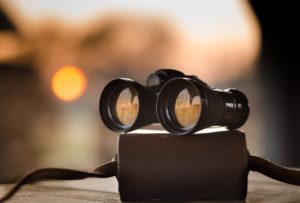 We all have our circle of famous people around us. Sometimes we unintentionally linger in our own comfortable bubble. While there's so much to discover out there! How active are you in finding new circles and making new contacts? Are there people in your area who have been living there for some time but who you actually don't know at all? Do you ever feel like a stranger? Get out of your bubble and discover the other!
• Enter into a dialogue with others that you will not encounter on your own and be honest and curious.
• Read the interview 'The person himself, not the box' with dialogue leader Brigita van Dijkhuizen.
'Where are you from?' Nazmiye Oral explains why she no longer wants to hear that question.
Video report from Iftardialoog Discover the other.
Embrace who you are
Belonging demands that we seek connection with others and that we dare to be vulnerable, without denying ourselves. Truly belonging may start with being yourself and embracing who you are. With your experiences, your roots in life, your motives and the things you value, you have something to offer and to bring. And that also goes for the other with whom you want to make contact and where you can be curious about.
"Sometimes it's possible to confuse fitting in for belonging, a crucial mistake. The opposite of belong, from the research, is fitting in. Fitting in is assessing and acclimating: 'Here's what I should say, or be, here's what I shouldn't say and avoid talking about. That's fitting in. Belonging is belonging to yourself first. Speaking your truth. Telling your story. And never betraying yourself for other people. True belonging doesn't require you to change you who are, it requires you to be who you are."
Lonely? Join us!
Having valuable contacts is not for everyone and always a given. Loneliness is about not feeling connected. You experience less contact with the people around you than you would like, or you miss a close bond with others. Even when you lose loved ones, work, health and other events in your life, you can sometimes experience that you are on your own. During the Kom Erbij Week, we will also be making a stand against loneliness in Utrecht. The rest of the year we will see each other, make contact and get to know each other.

Utrechters about loneliness, a compilation
Meet others in your neighborhood or area
Your neighborhood or area matters! It is the place to make contact, to be active and to make it a better and nicer place where everyone can feel at home and can belong.
Utrecht in Dialogue is the booster of Neighbourhood Dialogues, which gives you the opportunity to get in touch with your neighborhood peers and enter into a dialogue about the themes that are relevant. Have you just moved? New in town? Do you need contact, friendship and connection?
Check if there are already Neighbourhood Dialogues in your neighbourhood or how you can become active!