New in town
Thu 8 April 2021, 19:30

-

21:30
Are you new in Utrecht? Or have you ever moved to a new place? Was it temporary or permanent? How to find the best spots and activities in a new town? What about meeting new people? In this dialogue we will talk about our experiences of moving to a new place. Everyone is welcome!
New in town
Every year approximately 30.000 people move to Utrecht. During this dialogue we reflect on the challenges of moving to a new country, city, village or neighborhood. Is it hard to move to a new place? Do you feel lonely sometimes? Or is it exciting to start from scratch somewhere else? Is it easy to get in touch with others and the neighbors? Easy to make new friends? How to find nice activities and hobbies in town? Share your newcomer experiences in this online dialogue and get inspired by the stories of others.
What is a dialogue?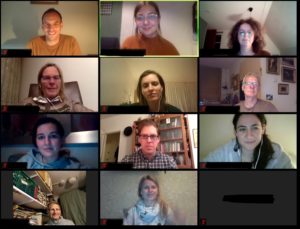 A dialogue is an open conversation about experiences, dreams and possibilities. In a dialogue you really enter into a conversation with each other and you meet people you do not normally meet. Everyone is invited to share his/her story and everyone is heard. A dialogue contributes to mutual understanding, connection and insight.
Since the corona crisis, we have been talking online so that everyone can participate at a safe distance. We use Zoom for the online conversations. You can sign up for a dialogue via the red button at the top of the page. You will then receive an email with a login link and password that will give you access to the Zoom room where the dialogue takes place.
Read more on how to use Zoom >>>
Read more on what a dialogue is >>>