We talk about themes from a positive angle,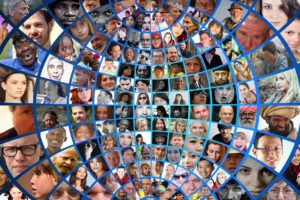 we look for more or other possibilities and perspectives and what actually works. We investigate themes that deserve attention, that we want more of, that we want to progress further together. We investigate which theme affects you and what deserves attention and is urgent in your neighborhood. Through walking outside, we include other sounds, experiences, and voices when choosing a theme. You can already get some inspiration from the topics here on the page.
Worthwhile?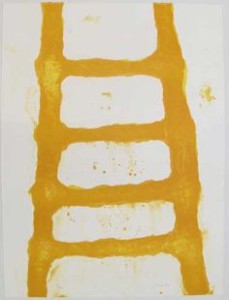 The annual theme for 2021 is Worthwhile. What is really worthwhile in and after the corona crisis, for yourself, the communities you belong to, for others and society as a whole? Which talent deserves space and attention? What makes working together, growing up together, learning together and living together worthwhile? Also with people outside our bubbles, who live differently or deal differently with food, nature, climate, money, health or other things? Can we change the form, content  and give meaning to the people we belong to, that we don't see normally and in the bigger picture. Which initiatives are valuable for future generations and for you personally? To get some inspiration you can have a look at our annual theme page Worthwhile.
What are we going to talk about?
The topic of conversation is determined by participants and initiators together. What questions are keeping you busy? About which question do you want to talk about? We are going for a neighborhood walk to investigate what is happening on the streets, at schools or in the park. Which topics are currently relevant in your neighborhood, club, class, at work or life? Which topic deserves positive attention? Which topic would you like to illuminate positively with others from different angles? What does (experiential) knowledge and wisdom require from several people and research from different perspectives? We look forward to finding and preparing a suitable topic for our next dialogue or series of dialogues together with you and our partners.
Strengthen the community
Neighborhood dialogues: Buurtdialogen Podium Oost, Terwijde dialogen, Buurtdialogen Parkwijk, Griftparkdialogen, Wij in Kanaleneiland, Samen leven in Dichters-/Rivierenwijk

,

Samen leven in West, Buurtdialogen Utregs Requiem

,

Super Solo, Buurtgezondheid Oost
To belong: Iedereen telt, Gelijke kansen, Meetellen, Rouw en verlies: samen verder, Lekker in je vel, Plusvrouwen en zingeving, Moederschap over grenzen, Kom erbij, deel je ervaringskennis, Erbij horen, Lekker oud, Docudialoog Old Passioned, Oud en eigenwijs, Praten over racisme, Regenboogdialogen, Verhalen van de straat.
Discover something new/ others: Ruimte voor verschil, Nieuwe kansen, Contact in je buurt, nieuwe normaal
Eating together: Resto-dialogen, Elkaar zien, Podium Oost: Zorg voor elkaar, Verbinding in de Bibliotheek.
Celebrate together: Sint Maarten, Vrouwendag, Sinterklaas, feestelijk verbinden, Suikerfeest, 100 jaar kiesrecht, Week van de Dialoog, Dag van de kinderrechten, Europadag, Diversiteitsdag, Midzomergracht, Vredesweek, Respect,
Stand still together/commemorate : 4 mei,  Slavernijverleden, Geweld tegen vrouwen,

 

discriminatie, Eenzaamheid, Armoede, Allerzielen
Special projects
We also provide series on a theme on assignment, with funding from funds and partners such as Neighborhood Dialogues, Care Dialogues, Healthy (online) conversations and Neighborhood Health Dialogues. In 2020 we started a special project: Online Hearing in Time of Crisis. In 2019 we organized a series of Suffrage Dialogues around the celebration of 100 (women's) suffrage. In the run-up to the 2018 municipal elections, we searched for different votes from the city. We also provide poverty dialogues and talks about money concerns.
The week of the dialogue
Every year, dialogue cities together choose a theme for the national Week of the Dialogue. Inspiration for dialogues has been collected around these annual themes. The themes are: Belonging (2020), Discover the other (2019), See each other (2018), Continue together (2017), Respect (2016), Connection and Home (2015).