Utrecht in Dialogue is looking for a social media expert. Do you believe in the power of dialogue and visuals? Are you familiar with social media marketing and building a community? Do you like to work with volunteers and contribute to Utrecht's society? Join a dialogue meeting and then make an appointment for an introductory meeting. This is a volunteering function.
The function
You will work with volunteers and partners to increase brand awareness, insight into what a dialogue is and what it does, and the recruitment of participants and volunteers. You think along with them about the use of social media in relation to overall communication & marketing. Your most important tasks are:
– Manage, stimulate and analyse social media channels: facebook, youtube, instagram, linkedin and twitter.
– online recruitment of participants and dialogue facilitators for events via other sites and link marketing
– Creation and search of online content: text, images, video, blogs….
– maintaining contact with friends, volunteers, dialogue facilitators and partners on social media.
Your profile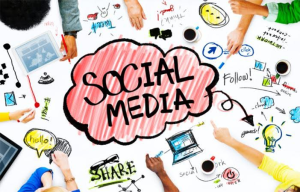 You have knowledge of online communication channels, good knowledge of the Dutch and preferably also English language. You have a feeling for finding a suitable tone for Utrecht in Dialogue. You are able to work independently and in a team.  You live in Utrecht. We ask a commitment of 15 minutes to 1 hour a day for six months.
Our offer
What we offer is:

– an exciting, versatile function in an organization that matters
– the opportunity to get to know involved Utrechters and make a difference
– supervision in the execution of your work by an experienced colleague
– joint workshops/labs to learn together more effective ways of working
– reimbursement of expenses
The position can be filled flexibly, can be adapted to your possibilities and wishes, and is also suitable for students, trainees, starters and elderly people who want to gain work experience and/or build up a network in Utrecht. You can work during the day or in the evening, from home or at De Alchemist.
Want to know more?
Take a look at the website for more information about Utrecht in Dialoog. Take a look at insta, youtube, facebook, twitter and linkedin. Are you interested or want to know more? Join us at one of the dialogue meetings to get aquainted and then contact us.