Utrecht in Dialogue is looking for a volunteer for online marketing of dialogue events. Do you believe in the power of dialogue, on line media and socials for promotion and marketing? Do you like to contribute to a more inclusive society through dialogue? Read further!
The function
Your most important tasks:
– promote events on local platforms, facebook, insta, twitter, linkedin: with text, images, video's, blogs…
– invite and motivate friends, volunteers, facilitators and partners to follow, share and join events, to share impressions, interviews and other (web)content.
– improve the online marketing strategy, analyse the effect of online posts, social media channels, groups and newsletters
– invite friends and partners for link marketing (optional)
Your profile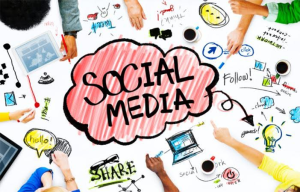 You know how to use social media channels and online platforms. You want to contribute to a more inclusive society for English speaking newcomers. You enjoy inviting and connecting people with different backgrounds on actual theme's. You can work independently and flexible for about 6-12 hours a week for at least six months. May be you want to learn more on online communication and marketing, find a place to get more work experience in this field.
Our offer
– an exciting, versatile function in an organization that matters
– the opportunity to get to know diferent Utrechters and organisations and make a difference
– support and advise in the execution of your work by an experienced colleague
– joint workshops/labs to learn more on webmarketing and social media
– reimbursement of expenses
The position can be filled flexibly, can be adapted to your possibilities and wishes, and is suitable for students, trainees, starters and elderly to gain new work experience and/or build up a network in Utrecht. You can work during the day or in the evening.
Interested?
Take a look at insta, youtube, facebook, twitter and linkedin. Are you interested or want to know more? Join us at one of the dialogue meetings to get to know us and send your motivation to info@utrechtindialoog.nl.