Utrecht in Dialogue presents the impact of dialogue in various ways. Through research into sustainable change on a personal level, in collaboration and in collaboration between residents and professionals. During the first corona lockdown in spring 2020, Jedijah Artentsen, Lisa Mulder and Josephine Timmers conducted Community Based Research at Utrecht in Dialogue as part of their Master's degree in Intercultural Communication at Utrecht University. The research was supervised by Berteke Waaldijk, Martijn Bool and Wilma de Buck.
Ceren Tunali also conducted research from Radboud University on new perspectives on diversity management for non-profit organizations and has advised Utrecht in Dialogue.
Are you looking for an internship? Check out the opportunities.
Inclusion and belonging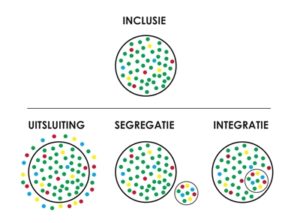 The research question was "How can the dialogues at Utrecht in Dialogue contribute to ensuring that everyone can belong on the basis of different inclusion factors?". This included looking at how communication can be used to strengthen community, how cultural differences are bridged during mealtime dialogues and how facilitators develop and apply intercultural competences within the dialogues of Utrecht in Dialogue. The research was conducted on the basis of interviews, focus groups and dialogue meetings: At home without work, Online Dialogue House, a special dinner dialogue Taste the differences. The results were presented, discussed and deepened with those involved in the workshop Inclusion and Belonging. Below are the main results, conclusions and recommendations.
Community building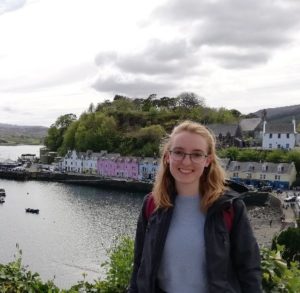 Lisa Mulder investigated whether and how dialogues strengthen the community and how communication can be used for this purpose on the basis of interviews, focus groups and in dialogue meetings.
Participants appreciate the dialogues and experience Utrecht in Dialogue as a safe and open place where a sense of belonging can arise, which is important for the formation of a community.
Through the dialogues, participants also have a greater sense of belonging or empathy towards other people. In that sense, Utrecht in Dialogue contributes to an imagined community in the city.
Dialogues also contribute to initiatives undertaken to strengthen the community outside of Utrecht in Dialogue.
Dialogues also contribute to neighbourhood initiatives to strengthen the community within the neighbourhood.
Online works even better because you literally have everyone in the picture, you see what is happening to everyone, everyone takes up the same amount of space on that screen and it is clearer who is talking.
Recommendations
Not only is it important to emphasize similarities, but also discovering the differences is useful to work on an inclusive community (Nagda & Derr, 2004). One condition is that every participant is willing to listen, to seek connection and to be curious (Ferdman, 2014).

The idea of ​​community is enhanced by giving participants the opportunity to keep in touch after a dialogue or to share information related to the dialogue theme.
Keep the online dialogues in addition to the usual live dialogue tables. Organizing online dialogues contributes to strengthening the feeling that everyone is welcome at Utrecht in Dialogue and that everyone belongs.
Focus communication with partners on the richness of the dialogue and the sense of belonging and community that the participants experience. Explain the idea of ​​an imagined community.
Make it clear to partners that emphasizing differences does not aim to pit people against each other, but is a way of embracing diversity and versatility of people. It is precisely these diverse perspectives that give richness to the dialogue.
Intercultural competences
Josephine Timmers conducted research into the intercultural competences of dialogue facilitators.
The philosophy behind the appreciative dialogue is very much in line with intercultural competences. Just as empathy, openness, respect and curiosity play a major role in intercultural competences, this is also very important in appreciative dialogue. In the appreciative dialogue, equality is seen as an important starting point.
Dialogue facilitators possess many intercultural behavioral skills. In general, they listen carefully to the participants' experiences, let the participants finish their conversation, feel heard and are motivated to share their own stories.
Participants found Zoom a pleasant way to conduct dialogue and liked the fact that everyone literally took up the same amount of space.
Recommendations
The philosophy behind the appreciative dialogue fits well with intercultural competences. Just as empathy, openness, respect and curiosity play a major role in intercultural competences, this is also very important in appreciative dialogue.
Keep in mind that the attitudes are already present not only with supervisors, but also with regular participants. It concerns affective competences that are the precondition for facilitating an exchange between cognitive competences and skills, being curious and wanting to discover. Almost all participants and facilitators help others by exploring different sides of the story.
Eating together via Zoom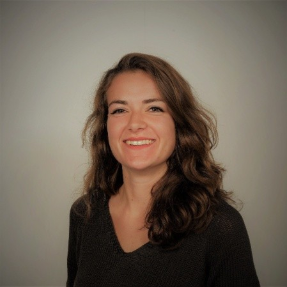 Jedijah Arentsen investigated how cultural differences are bridged during online eating dialogues. Eating together and talking about food has a connecting effect, but does that also work online? Jedijah organized an online dinner dialogue for which everyone brought their own plate of food.
The "eating together" during an online dinner dialogue made the conversation feel more relaxed. The "eating together" was found to be more enjoyable and adds something compared to online dialogues without food.
An advantage of the online dinner dialogue compared to a dinner in real life was that at the "real" dinners the participant sometimes found it difficult to make themselves understood under the buzz and you can talk to more people.
The general impression was positive. It was said to be a pleasant evening. One participant said that in the hour and a half she really felt that she had got to know everyone.
Recommendations
Food as a theme and activity is also a good way to have a dialogue online (about different (sub)cultures, eating and other habits and customs, daily life, routine, health, getting by with money). It can have a connecting effect, contributes to a more informal atmosphere, is less work-related and lowers the threshold. The suggestion is to have regular online dialogue about and with food to make this form more acceptable/known.
A slightly more relaxed and informal set-up in all online dialogues helps to make the atmosphere more informal and familiar. For example, participants can be asked to bring an object or show something, on the basis of that they can tell something about themselves.
Diversity management & inclusion
Ceren Tunali has conducted research from Radboud University into new perspectives on diversity management for non-profit organizations. The results of this research were presented and discussed in the diversity management workshop.
Inclusion means that 'diverse' people contribute and participate in the work processes of an organization (such as decision-making process, access to information and job security). A distinction is made between a business and a social justice perspective on diversity, both of which have their right to exist side by side. The business approach focuses on demographic differences, problem solving and economic benefits, the social one uses moral values ​​such as equality, inclusion, social cohesion, anti-discrimination and fairness against which the organization of an organization is measured. The research shows that from a business perspective (ZP) Utrecht in Dialogue establishes connections with other organisations, also around community-oriented activities and disseminates revenues and information. The social justice perspective (SP) is met with regard to the aforementioned moral values, tailor-made and target-group-adapted activities and the use of different languages, music and food. However, documents and manuals are missing to achieve diversity and inclusion (D&I) within the organization. And that also applies to activities that lead to D&I within the organization.
Recommendations
Broaden accessibility by tailoring activities to specific groups.
Attention for the participation of groups from under-represented in decision-making in the organization (e.g. in the activity planning, in the board) and in leadership roles.
Increase targeting through a wider group of volunteers and participants, more partnerships, more inclusion of under-represented groups in the organization and realization of ambassadors in various groups.
Read the policy brief.
'Beyond Buzzwords of Diversity and inclusion' and recommendations.
Reflections
In difficult circumstances, much was achieved in 2020 thanks to the enormous efforts of all those involved. The collaboration was also pleasant and constructive because the ideas of Community Based Research, Intercultural Communication and Utrecht in Dialogue fit together well.
The research shows that the value of online dialogues is recognized and appreciated by participants and that dialogue facilitators have good intercultural competences.
Due to corona, there will be an extra challenge in the coming period to use dialogue effectively for the realization of inclusive local communities in neighborhoods and districts (North-East, Leidsche Rijn and Lunetten/South).
Inclusion of under-represented groups in the organization and realization of ambassadors in various groups requires attention.
Given the recommendations and challenges, priority will be given to the following in 2021 and beyond:
Facilitate more informal, relaxed and accessible forms of online meeting to also involve target groups that are less likely to come online and enter into dialogue: with food, lighter and more light-hearted forms.
Spreading dialogue competencies, knowledge and ideas more widely among partners in the form of online workshops, training courses and, if possible, a dialogue course for belonging and inclusion in the broadest sense.
Inclusion of underrepresented groups in the organization and realization of an inclusive ambassador network in various groups.