Utrechters, welcome!
Thu 30 January 2020, 19:30

-

22:00
Utrechters, welcome!
January has always been a month of new beginnings, resolutions, new projects and promises. A new book or blank 365 pages. But it can be very challenging and stressful, especially for people who just moved, or starting new studies or jobs in the city.
We believe that belonging to our local environment is what makes every day worthwhile. What makes you feel connected to the city? What would you love to explore? Join us at Kargadoor as we discuss excitements and challenges of being new in a city and we explore commonalities among newcomers and locals in Utrecht.
Do you want to share your experiences and dreams and hear those from others? Sign up using the red button on top of the page. Your neighbors, friends and relatives are also welcome to join!
Theme of Belonging
We are social beings; not only do we want to be who were, we also want to belong to a group. Where do you feel most at home? How actively are you looking for new groups and circles? What do you need to find those, or expand them? At Kargadoor we are going to discuss 'belonging' to gather new insights and find connection.
Program
19.00: Opening De Kargadoor
19.30: Introduction to the theme
19:45: Dialogue in groups of 6-8 people
21.45: Sharing insights with the group
22.00: Closing
22.30: Doors shut
What is a dialogue?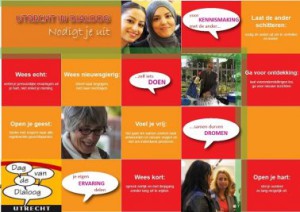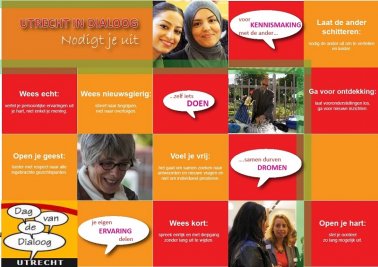 A dialogue table is a place where six to eight people come together to talk about a specific theme. A trained dialogue facilitator guides the conversation and makes sure that everyone is heard and everyone gets involved. In a dialogue the goal is not to win others about to your perspective, but to listen with an open mind to their experiences.