The Youth Dialogue: meeting each other
Tue 18 February 2020, 19:00

-

22:00

Free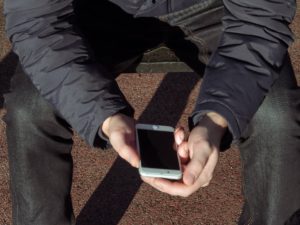 The ideal world of Instagram and Snapchat, full of hashtags like #lovemyfriends, #happytime and #party. Everything is fantastic, everyone has friends and has the time of their lives. Social media creates an image from which you as a youngster can hardly get away from. The pressure is high, if you do not participate, you do not belong and you are excluded. Everything has to be 'fun' and if you can't join the circus, there is no place for you.
Do you sometimes feel alone, are you looking for connection, do you want to meet others and are you looking for young people like you or young people who are just different? Maybe you have some friends, but you miss depth in conversations or 'something'.
In this youth dialogue with the Friendship Project at the Kargadoor you can meet other young people, share your experiences and listen to the experiences of others. Together we explore ideals and dreams, formulate what we can do to really meet each other as young people and find out what this can mean.
Meeting each other
When you think of 'meeting each other', many questions may arise. What is that really? Does it happen in a surprising new meeting with strangers or in an appointment with someone you have known for a long time? Why is meeting each other actually important, is it always like this or is it part of special moments? How do you meet other young people in your environment and how do you deal with new young people in your environment? Do you offer them a warm welcome or do you prefer to keep them at a distance? When do you actually have real contact? What do those small talk conversations mean, how do you build a bond with someone, what do you need for a meaningful meeting?
What is a dialogue?
A dialogue is a conversation, people talk to each other about things that concern them.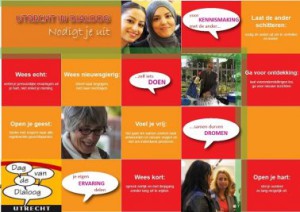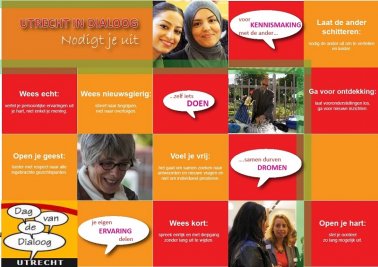 Characteristics of such a dialogue are that one listens attentively to each other's personal experiences, investigates together what it means and while talking strives for a deeper insight. This way of conducting a conversation can best take place in small groups of 6 to a maximum of 8 participants.
More
What is a dialogue >>>
Jongerendialoog >>>
Vriendschapsproject >>>