Meet&Stroll: Surprising changes
Mon 10 January 2022, 19:30

-

20:30
The theme of this Meet&Stroll session is surprising changes. Since the spring of 2020, we have been dealing with ever-changing measures. This requires people to adjust the different circumstance each time. Probably you did too. In this dialogue, you can share your experiences with others and meet different people. Join the online matching session of and then have a walk with your walking mate. Share your experiences and listen to others as you explore Utrecht on foot. Everyone is welcome!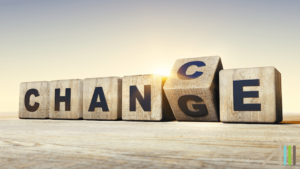 Surprising changes
What helps you to deal with these surprising and unexpected changes? What do others notice about you when something in your life changes? What has changed in your work, circle of friends or hobby recently? What happens to you if nothing changes for a while and everything stays the same? What do surprising changes bring to your life?
Meet & Stroll
In a first relaxing online meeting, we will get to know each other, get to know "Meet and Stroll", and get familiar with the theme of the first stroll. The meeting will take place online via Zoom on the third Wednesday of the month from 4 – 5 pm. Think of a question you would like to get asked by the way of a first introduction. And what would you like to know about the other person?
You agree to go for an in-person walk in the neighborhood with a neighbor. This stroll will take place on the following Saturday at 10:30 am. You will receive a suggestion in advance for a meeting point, route, and a guide with questions about the theme of this Meet and Stroll. The guidelines are based on the principles of appreciative inquiry.
In the next relaxed online meeting, we will harvest what the Meet & Stroll has brought to everyone, meet new participants, and introduce the theme of the next Meet & Stroll. Do you have any special requests? Suggestions for places or routes? Contact us.