Expedition: Working together
Thu 9 September 2021, 19:15

-

21:30
Discover the power and value of doing things together: hoeing, sowing, harvesting, placing nesting boxes, spotting birds, looking for orchids, taking action ……? Join the Griftpark expedition! In this third edition we put our ideas into action for ourselves, for each other and future generations. Young, old, new – everyone is welcome! If possible, we will be live under the trees at the Griftsteede City Farm. Sign up, bring your neighbours, friends and family and spread the word!
Have you already discovered new green or wild life in your garden, park, street or neighborhood? Share your photo and the story behind it here or mail to info@utrechtindialoog.nl!
Programme
19:15 Arrival
19:30 Welcome and presentation of initiatives (short pitches)
19:45 Get to work (in groups)
21:15 Harvest insights
21:30 Finish
Green connections
Do you know the strength of families, swarms, herds, schools, peoples, neighborhoods and streets? From hoeing, sowing and harvesting together, maintaining a vegetable garden to placing bird boxes, maintaining tree mirrors, spotting birds, looking for orchids and celebrating this together? Green connects people and animals, generations, cultures, young, old, new and everyone by working together. In this meeting we will work in groups on ideas / initiatives to make the neighborhood greener together. What would you like to do with others? Which initiative is worthwhile for you, what would you like to join?
What is a dialogue?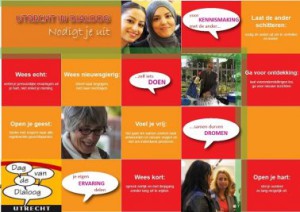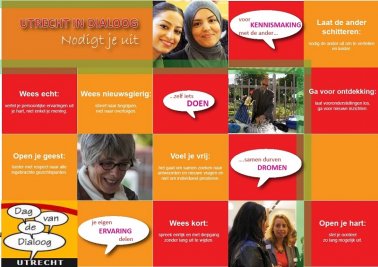 A dialogue is an open conversation about experiences, dreams and possibilities. In a dialogue, you enter into a conversation with each other, and you meet people who you may not normally meet. Everyone is discussed and heard. Real listening is the basis of this. A dialogue contributes to mutual understanding, connection and insight.
Since the corona crisis, we have been going into dialogue online so that everyone can participate at a safe distance. We use Zoom for the online conversations. You can sign up for a dialogue via the red button on the top of the page. You will then receive an email with a login link and password that will give you access to the Zoom meeting room where the dialogue takes place.
Read more about using Zoom here >>>
Expedition New Green Life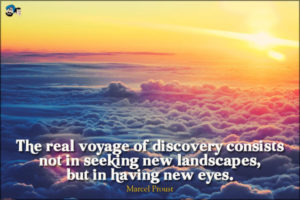 In the first edition of this expedition Discover Mother Nature, we see nature in our neighborhood and new life with different eyes. Be surprised and inspired by the power of nature, by neighbours, people and animals and new life in your neighbourhood. In the second edition of New Green Life, we explore how the district, neighbourhood and street can become greener, what this brings and demands. Share your experiences and desires, listen to those of others and discover what you can do yourself and together to live close to nature, in / with nature, to breathe new life into nature ….. In the third edition When Working Together is Worthwhile, we reflect on the ideas and initiatives that are truly worthwhile for ourselves, others and future generations. Sign up for the series, spread the word, bring your neighbors and friends and put the dates in your calendar! If possible, we will meet in the open air at Griftsteede city farm.
Let yourself be inspired by this documentary about Greta Thunberg and sign up for the whole expedition: