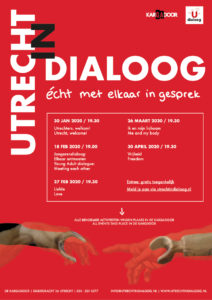 Join us for a dialogue in the heart of Utrecht! At Oude Gracht 36 you will find De Kargadoor: a quirky cultural and social stage where everyone, regardless of their age or background, can feel welcome. A place to hear and be heard, listen to each other, and understand each other. Together we can bridge differences through the act of dialogue!

Together we will explore the theme of Belonging, our focus for 2020 at Utrecht in Dialogue. Interested? Sign up for our Dialogues at the De Kargadoor!
What is a Dialogue?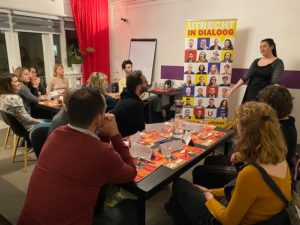 A dialogue is a frank, equal conversation about important topics to our daily lives, where curiosity is paramount. People of all ages and backgrounds from Utrecht meet at tables of 6 to 8 participants, with a trained dialogue facilitator. By listening carefully to each other's personal experiences, and sharing from the heart, you can learn and understand about each other and yourself too!
What Dialogues are there?
Utrechters, welkom! – Utrecht, welcome!
30 January 2020, 19:30 – 22:00, De Kargadoor
Join us at the Kargadoor to discuss the excitement and challenges you experience when you are new to a city – and how you feel at home in Utrecht.
Youth Dialogue: Meeting each other
18 February 2020, 19:00 – 22:00, De Kargadoor
The world of social media, full of hashtags such as #lovemyfriends, #happytimes and #partyparty. But how and where do you find more depth and real connection as a young person?
Liefde / Love
27 February 2020, 19:30 – 22:00, De Kargadoor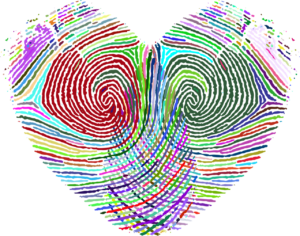 February is marked by Valentine's Day, a celebration of romantic feelings, marriage proposals and confessions of love. But what does love mean to us?
Me and my body
26 March 2020, 19:30 – 22:00, De Kargadoor
What taboos exist and what role does the media play in the ideas we form around our bodies? Do we feel comfortable or safe talking about it?
Kargadoor: Freedom / Vrijheid
30 April 2020, 19:30 – 22:00, De Kargadoor
What brings about peace? How can we imagine and create a better world? Join us for a Dialogue in the context of the celebration of peace.
Want to be active at De Kargadoor?
Do you like to interact with different people in Utrecht? Do you find a connection with fellow people important? Would you like to explore different themes, topics, and ideas? Would you like to guide a dialogue or organize a dialogue yourself in De Kargadoor? You can always reach out and send an email to info@utrechtindialoog.nl.